Here is the basic layout of the Princess, showing the direction of fabric in pleating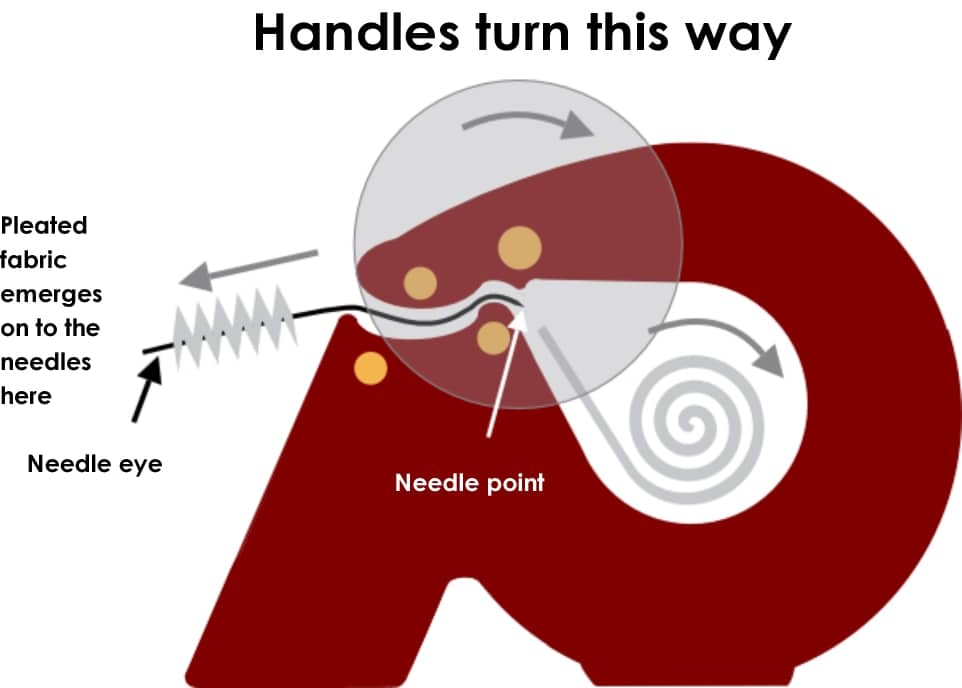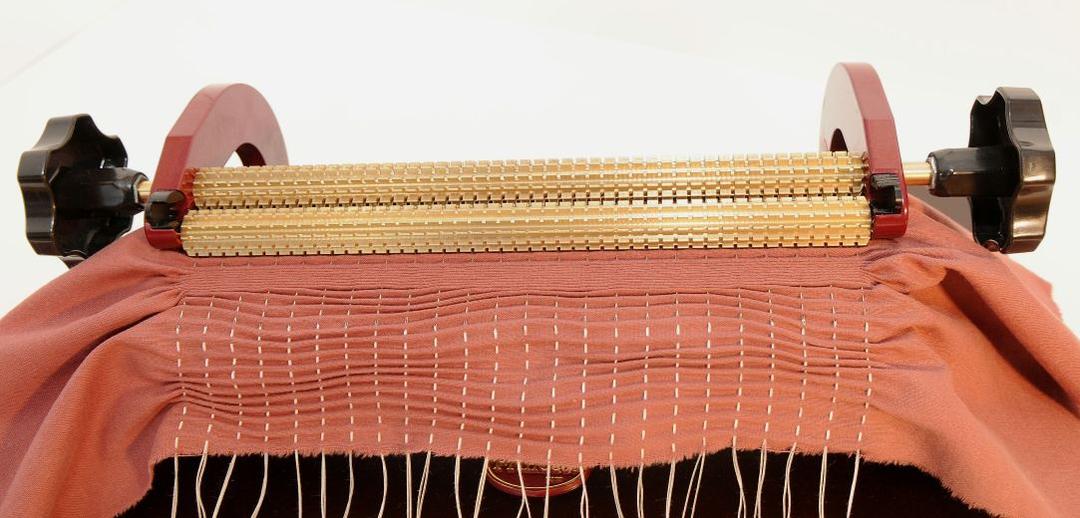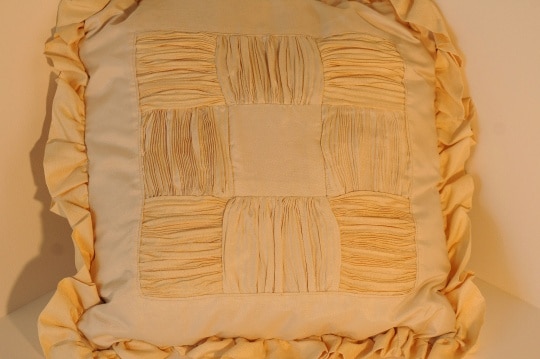 Never operate the machine fast. Never allow children to touch it or components. Careless use could trap fingers between the rollers, ouch!
Remove packing tape and the machine is ready for use, but read these instructions first. The front of the machine is where the fabric is fed in. The back is where the fabric emerges. The right-hand axle from the front has left-hand thread. The left axle has right-hand thread. Use the machine either way round with one or both handles, whichever suits.
The Princess all-British Pleater enables you to gather fabrics for smocking, elasticating, shibori, etc. It will save you time and trouble with those tedious tasks, and let you get on with more enjoyable work.
High-quality materials throughout. The base is varnished dense wooden fibre board. The side plates are solid aluminium, solid brass is used for the rollers. No adjustment should be needed, but it is important not to overtighten the screws holding the side plates to the baseboard.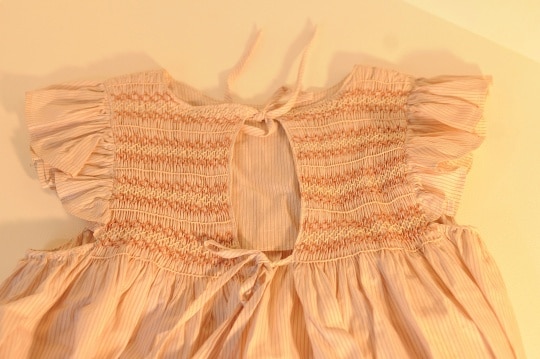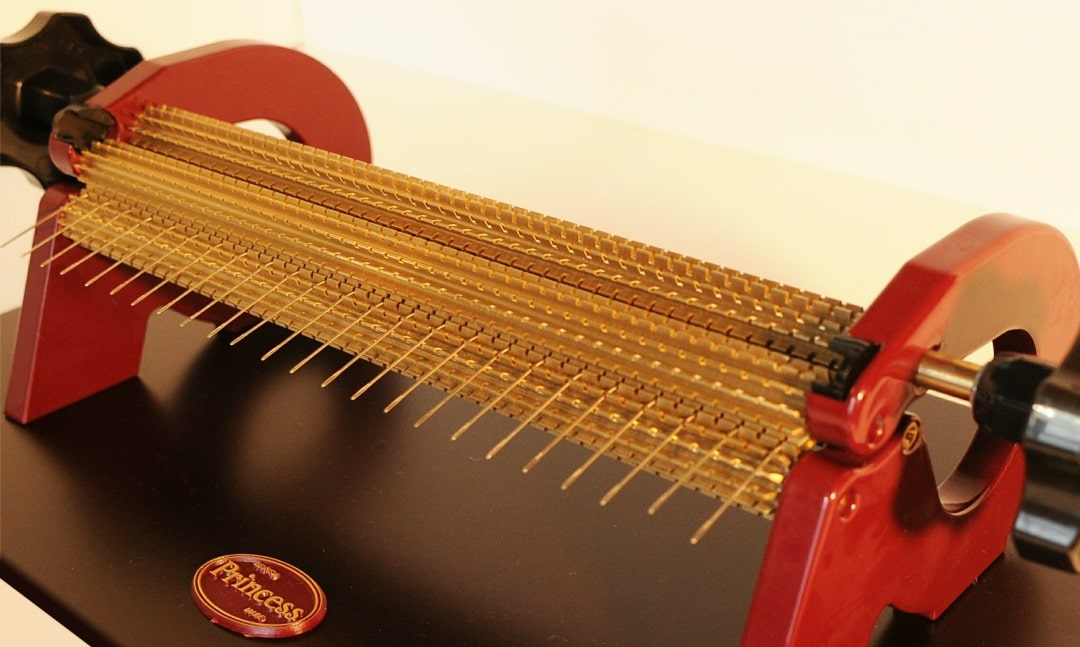 OPERATION
Thread as many needles as you need with the lengths of thread or elastic you require. You can remove any unwanted needles to save making needle holes in fabric where you want to avoid holes. See the section on changing or moving needles. Try a test piece first in case your first attempt would damage some valuable fabric. There might be some oil or transit grime left on the rollers – practice makes perfect.
Best way is to roll your fabric around a wooden dowel stick about 10 to 20mm. thick, of suitable length. We do not supply the stick with the machine as your requirements will vary according to the size of the fabric pieces you want to use. It helps to attach the end of the fabric to the stick with adhesive tape for stability.
Then slide the rolled fabric (on the stick) through the side loops of the upright coloured plates through which the rollers run, with the fabric coming off the bottom of the roll. Feed the leading straight edge of the fabric into the teeth of the top and bottom front rollers while turning the knobs gently, carefully ensuring that the fabric is taken up straight and evenly, as the start will determine the quality of the gathering across the whole piece.
Keeping the tension even all the way across the fabric is important, this can take a few attempts to get right. You can use either or both turning knobs plus an extra dowel stick laid over the fabric as it comes off the bottom of the first dowel stick. This second stick will need to be about 28cm. in length.
This second stick can be quite thick if you wish. What it does is to keep the tension even across the width of the fabric, while you have two hands free to turn the knobs. As you turn the knobs the fabric will pass through the rollers, emerging onto the needles and you will need to pull it onto the threads to keep the needles clear.
If you meet strong resistance as you turn the knobs it may mean the fabric is becoming folded. If this happens you can reverse up to a quarter turn of the knobs to release jammed fabric, but it is best avoided by making sure the fabric is taken up straight and not folded as it passes through.
FABRIC TENSION AND FINE SMOCKING
Probably the most important detail which affects the quality of the gathering you will achieve is the tension of the fabric. If there is too much 'pull' against the direction of movement of the fabric, you will put stress on the needles and possibly tear a fine fabric. Conversely if there is no tension (or different tensions across the fabric width) you are more likely to have 'off line' or unevenly gathered fabric, or even missed gathers. Again practise makes perfect and lots of users use no dowel quite effectively. It all depends on your individual style.
By now you should have some gathered fabric – and that is all there is to it. Occasionally needles may break and these are easily changed.
There are half-spaced grooves the full width of the rollers to be used if you wish to do very fine smocking. Simply move the needles or use extra ones to fill as many of these positions as you need.
CHANGING, MOVING, REPLACING NEEDLES
Using a small screwdriver inserted in the slot in the black circular roller holders. These are recessed into the coloured side plates and they hold the removable roller in position. Push the slots to the vertical position and the roller can be lifted out or levered gently using your screwdriver.
Now the needles will lift out easily and go back positioned just between the top and bottom front rollers where the fabric feeds in. The shoulder of the needle rests on the bottom back roller, the top back roller keeps the needles in place while gathering.
SPARE NEEDLES
Spare needles are available in packs of 16. See below for current prices. Prices include post and packing.
REPAIR AND TOOLS
We do not supply any specific tools because all you are likely to need is a small screwdriver. To dismantle the machine (and it is very simple) for major cleaning or repairs you will need a cross-headed stubby screwdriver to loosen the screws under the bottom of the baseboard.
Alignment is important, so is light lubrication.
PRINCESS PLEATERS is owned by Anya Morris, and she will do all she can to ensure you have years of trouble-free use from your Princess.
CARE AND GUARANTEE
Keep the machine away from dampness and water as this would damage it permanently. An occasional wipe of the rollers with a cloth dampened in methylated spirit will remove any accumulated dirt. Light machine oil could be applied to the roller axle pivots very sparingly after a great deal of use, but remember to run scrap cloth through repeatedly after oiling to avoid damaging valuable fabrics.
The machine will be best kept in its original box, when not in use to keep dust and accidental damage away. Dropping the machine is likely to cause permanent damage and misalignment. It will be best to keep the box and packing material anyway, in case you ever need to return the machine to us.
The machine is guaranteed against faulty workmanship and materials. Needles are only guaranteed against manufacturing faults as misuse will break them prematurely and they are regarded as expendable spares. This does not affect your statutory rights.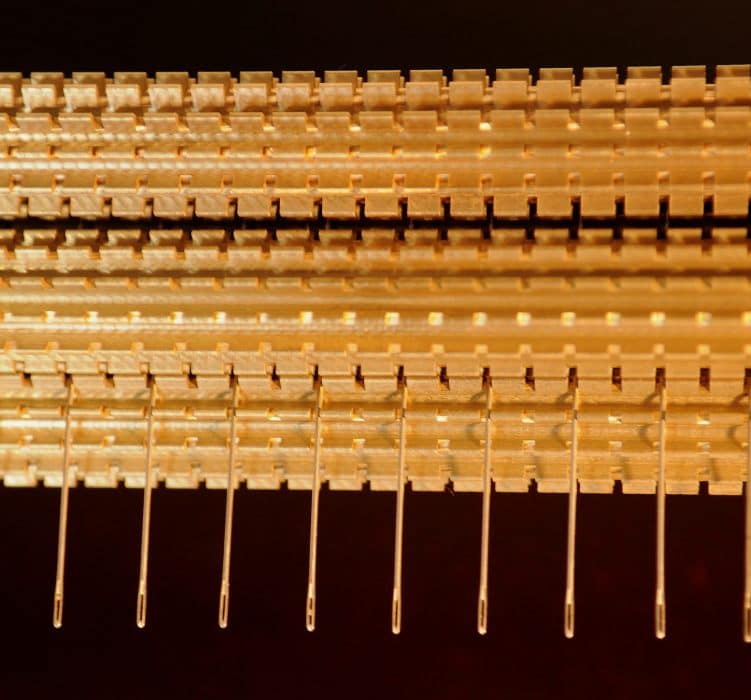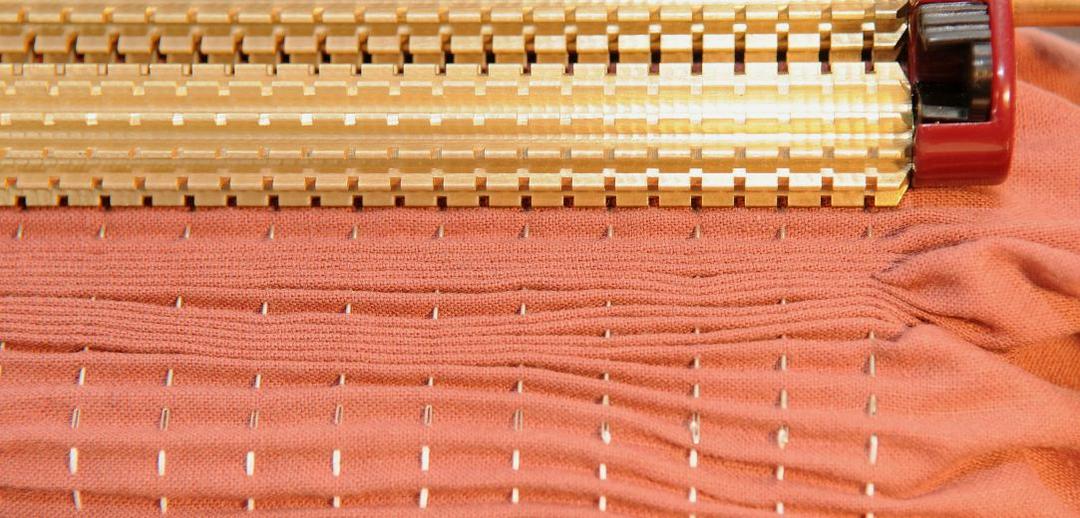 Our prices
GB Pounds, including packing and delivery...
THE PRINCESS PLEATER,
UK: £280.00, Europe: £295.00, USA: £325.00
Extra Princess needles (UK prices)...
£10.50 per pack of 16
£20.00 for two packs of 16
£45.00 for three packs of 16
£90.00 for 10 packs of 16
We also stock needles for Read, Stanley and Amanda machines. See these needles.
We can ship to any country
Go to the online store.
If you prefer to email…
[email protected]
Or phone: +44 (0)1253738842
Or write to us...
28 East Beach, Lytham, Lancashire FY8 5EX
Delivery: Pleaters are sent out by courier or parcel post as soon as possible, a maximum two working days from receipt of order and payment. Special orders for next-day delivery are sent by courier at extra cost.
Refunds: If the pleater does not perform as described, we will give a full refund to the same card which paid for the goods.
Faults: In this event, we will replace the goods immediately on receipt of faulty goods.
Cancellations: You can cancel your order at any time before despatch. We comply with Consumer Contracts Regulations 2014 for UK customers.
BUSINESS TERMS AND SMALL PRINT
About Us
Princess Pleaters are completely dedicated to your total satisfaction. If you have any suggestions or comments please email us using the link below.
Our Contact details:
Princess Pleaters, 28 East Beach, Lytham, Lancashire FY8 5EX UK
Phone: +44 (0)1253 738842 Email: [email protected]
Making A Purchase and Minimum Age Restriction
First , you must be a minimum 18 years of age. The pleater has needles which could be considered 'sharp objects'. Please add items that you wish to buy into the shopping cart. After you have finished your selection, click on 'Checkout' and you will be asked for a few details that we need to be able to complete the order. All this is handled securely through SagePay.
We accept credit and debit card payment. If you are shopping from North America or anywhere else, place your order and your credit card company will convert the transaction to US Dollars or your own currency.
We do not charge for any item until it is ready to ship. Backordered items are not charged until they are shipped. You may send your credit card information via phone, snail mail or over the Internet.
When confirmation of order is received, this is to indicate that we have received your order. It does not indicate that a contract exists between us. We will indicate acceptance of your order, and hence a contract between us, when we send you an invoice.
We have included this term to protect us in the case that a mistake has been made in pricing, we have inadvertently under-priced goods, or we are no longer able to supply a particular product for some reason. In the case of a change of price, we will always contact you first to ensure that the price is acceptable.
Shipping And Handling:
Prices include delivery and packing.
Delivery Schedule and Back Orders
We deliver your order by courier or parcel post. We will normally dispatch your order to you within two business days. UK, Europe and USA orders should be received within seven to ten days. International orders are generally received in 10 to 14 days. If your item is not in stock, which is very unusual, we will back order for you. You will always be emailed with the option to cancel your order if you would rather not wait.
Returns and cancellations
UK customers may cancel an online order within 14 days. UK online orders may also be returned within 14 days of receipt, but the return cost of postage is the responsibility of the customer. If you are returning the goods because of a fault, we will refund your postal costs. When returning goods, please ring us first for a returns number. Do get proof of despatch. The conditions of the Consumer Contracts Regulations 2014 will be fully honoured by us for UK clients.
Tax Charges
All orders include VAT if applicable. Our VAT number is GB318 611 709. If you are buying from outside the UK sales are VAT-free, but postal charges are higher. We have adjusted accordingly. 
Credit Card Security
When the order is placed at our website, credit card numbers are encrypted using 128 bit encryption. They are not held in clear text on any web site.
Guarantee
We guarantee your satisfaction. All of our products come with a 12 month no-quibble guarantee.
Reaching Us
If you need to reach us, please email us, [email protected]
or you can call on 01253 738842, International: +44 1253 738842
or write to us at…
Princess Pleaters, 28 East Beach, Lytham, Lancashire FY8 5EX UK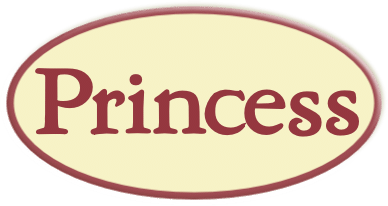 Princess Pleaters,
28 East Beach,
Lytham,
Lancashire.
FY8 5EX UK

t: +44 (0)1253 738842
[email protected]

Tell us your queries about our pleating machine. Use the form, email or phone.
Aware of EU cookie legislation, note we use cookies for social media, site analytics, etc. Nothing devious! But if you need more info, click the link above for the details.