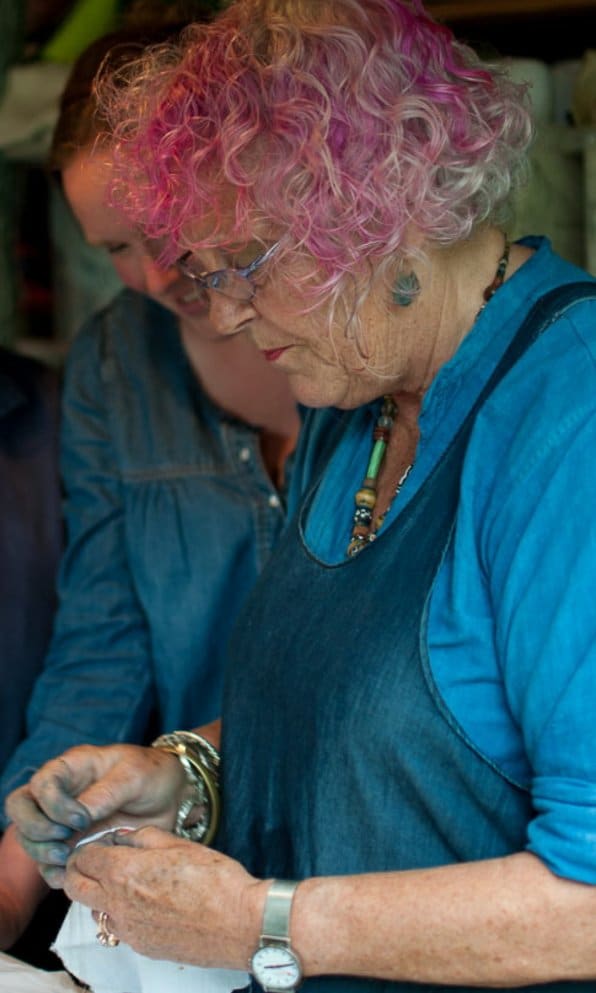 This is world-leading Shibori exponent, Vivien Prideaux. Vivien has used the Princess Pleater for over 30 years.
The pictures below show Vivien working with her Princess Pleater.
Vivien has written A Handbook of Indigo Dyeing about Shibori technique, folding, pleating, clamping, stitching and pole-wrapping, utilising the Princess Pleater. She illustrates the different stages, with step-by-step photographs and easy-to-follow text. More pictures of her work at vivienprideaux.co.uk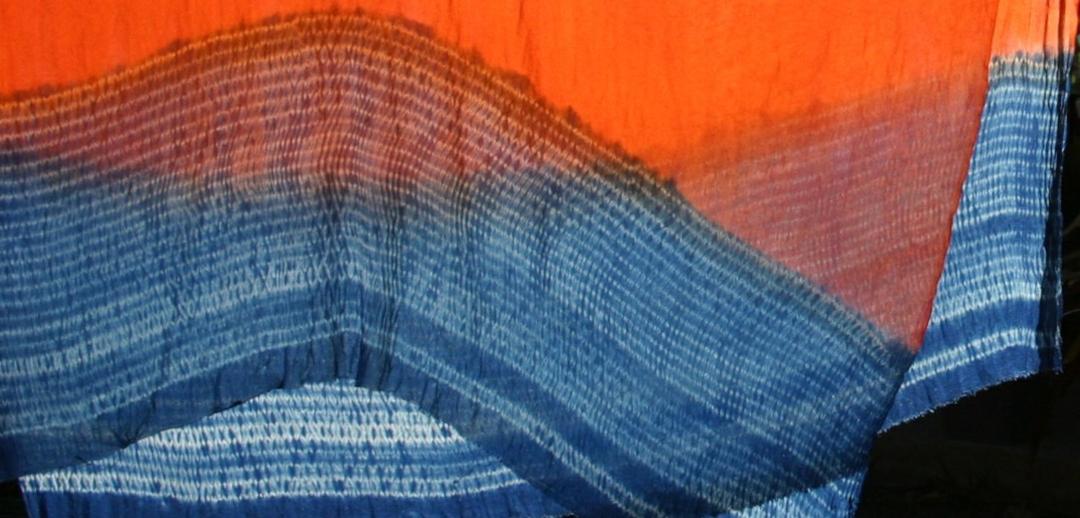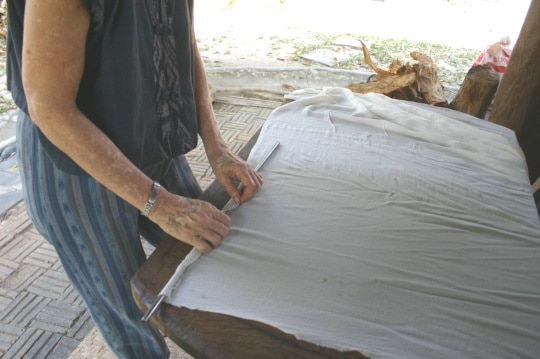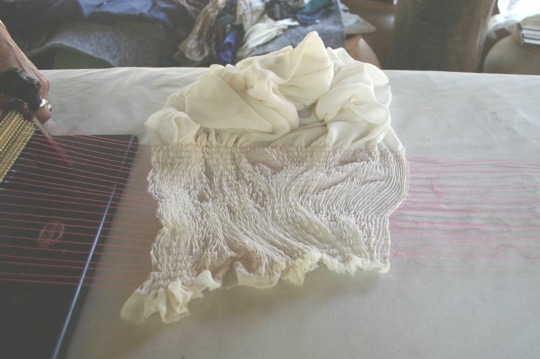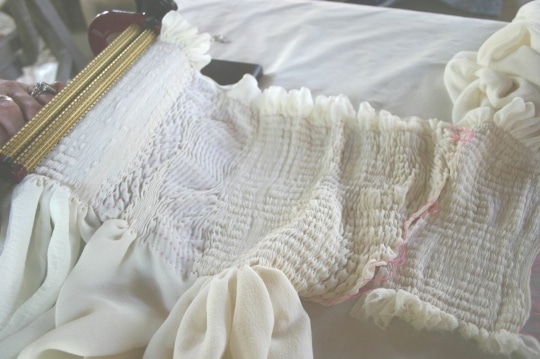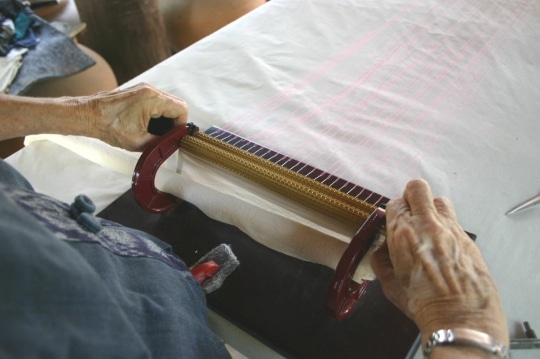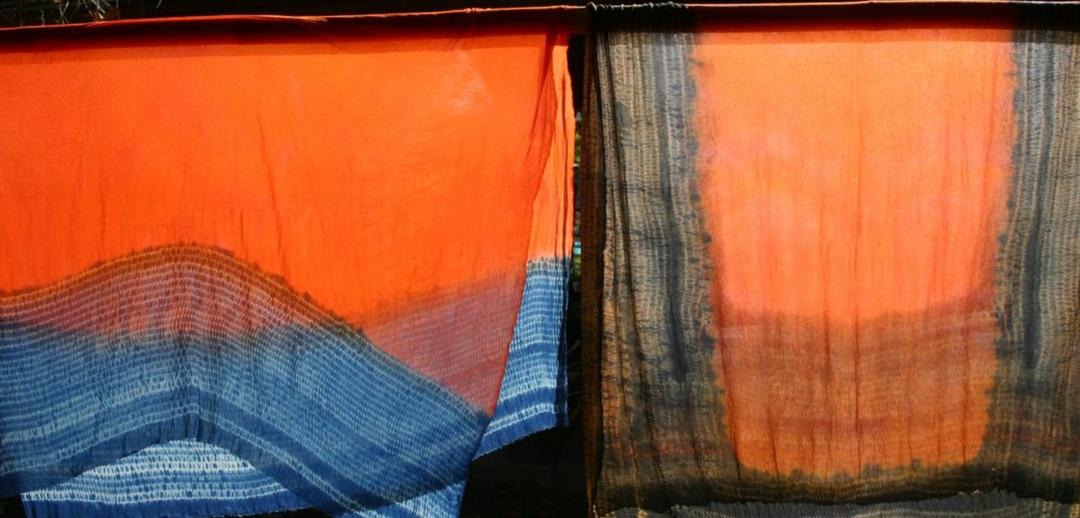 And showing pleating of extreme style and finesse, here is stunning work by Jo Buckler.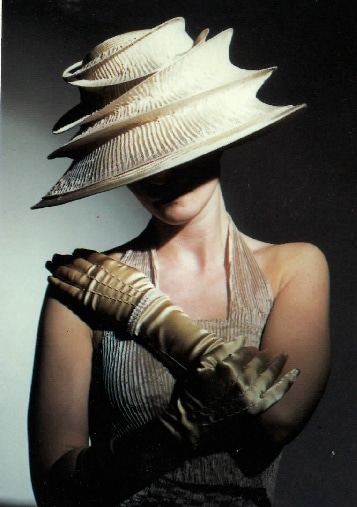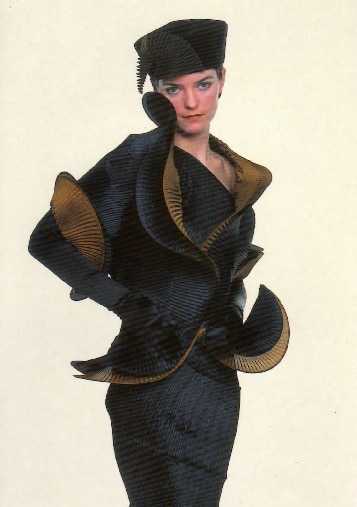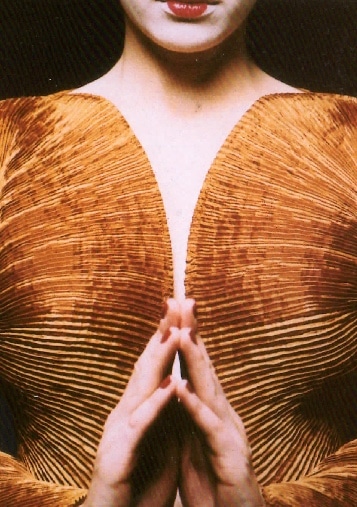 Our prices
GB Pounds, including packing and delivery...
THE PRINCESS PLEATER,
UK: £280.00, Europe: £295.00, USA: £325.00
Extra Princess needles (UK prices)...
£10.50 per pack of 16
£20.00 for two packs of 16
£45.00 for three packs of 16
£90.00 for 10 packs of 16
We also stock needles for Read, Stanley and Amanda machines. See these needles.
We can ship to any country
Go to the online store.
If you prefer to email…
[email protected]
Or phone: +44 (0)1253738842
Or write to us...
28 East Beach, Lytham, Lancashire FY8 5EX
Delivery: Pleaters are sent out by courier or parcel post as soon as possible, a maximum two working days from receipt of order and payment. Special orders for next-day delivery are sent by courier at extra cost.
Refunds: If the pleater does not perform as described, we will give a full refund to the same card which paid for the goods.
Faults: In this event, we will replace the goods immediately on receipt of faulty goods.
Cancellations: You can cancel your order at any time before despatch. We comply with Consumer Contracts Regulations 2014 for UK customers.
BUSINESS TERMS AND SMALL PRINT
About Us
Princess Pleaters are completely dedicated to your total satisfaction. If you have any suggestions or comments please email us using the link below.
Our Contact details:
Princess Pleaters, 28 East Beach, Lytham, Lancashire FY8 5EX UK
Phone: +44 (0)1253 738842 Email: [email protected]
Making A Purchase and Minimum Age Restriction
First , you must be a minimum 18 years of age. The pleater has needles which could be considered 'sharp objects'. Please add items that you wish to buy into the shopping cart. After you have finished your selection, click on 'Checkout' and you will be asked for a few details that we need to be able to complete the order. All this is handled securely through SagePay.
We accept credit and debit card payment. If you are shopping from North America or anywhere else, place your order and your credit card company will convert the transaction to US Dollars or your own currency.
We do not charge for any item until it is ready to ship. Backordered items are not charged until they are shipped. You may send your credit card information via phone, snail mail or over the Internet.
When confirmation of order is received, this is to indicate that we have received your order. It does not indicate that a contract exists between us. We will indicate acceptance of your order, and hence a contract between us, when we send you an invoice.
We have included this term to protect us in the case that a mistake has been made in pricing, we have inadvertently under-priced goods, or we are no longer able to supply a particular product for some reason. In the case of a change of price, we will always contact you first to ensure that the price is acceptable.
Shipping And Handling:
Prices include delivery and packing.
Delivery Schedule and Back Orders
We deliver your order by courier or parcel post. We will normally dispatch your order to you within two business days. UK, Europe and USA orders should be received within seven to ten days. International orders are generally received in 10 to 14 days. If your item is not in stock, which is very unusual, we will back order for you. You will always be emailed with the option to cancel your order if you would rather not wait.
Returns and cancellations
UK customers may cancel an online order within 14 days. UK online orders may also be returned within 14 days of receipt, but the return cost of postage is the responsibility of the customer. If you are returning the goods because of a fault, we will refund your postal costs. When returning goods, please ring us first for a returns number. Do get proof of despatch. The conditions of the Consumer Contracts Regulations 2014 will be fully honoured by us for UK clients.
Tax Charges
All orders include VAT if applicable. Our VAT number is GB318 611 709. If you are buying from outside the UK sales are VAT-free, but postal charges are higher. We have adjusted accordingly. 
Credit Card Security
When the order is placed at our website, credit card numbers are encrypted using 128 bit encryption. They are not held in clear text on any web site.
Guarantee
We guarantee your satisfaction. All of our products come with a 12 month no-quibble guarantee.
Reaching Us
If you need to reach us, please email us, [email protected]
or you can call on 01253 738842, International: +44 1253 738842
or write to us at…
Princess Pleaters, 28 East Beach, Lytham, Lancashire FY8 5EX UK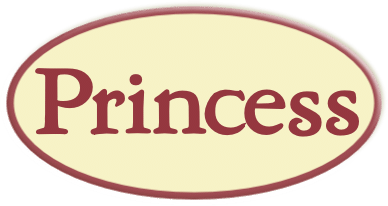 Princess Pleaters,
28 East Beach,
Lytham,
Lancashire.
FY8 5EX UK

t: +44 (0)1253 738842
[email protected]

Tell us your queries about our pleating machine. Use the form, email or phone.
Aware of EU cookie legislation, note we use cookies for social media, site analytics, etc. Nothing devious! But if you need more info, click the link above for the details.