TERMS OF BUSINESS,
PRIVACY POLICY AND COOKIES
BUSINESS TERMS AND SMALL PRINT
About Us
Princess Pleaters are completely dedicated to your total satisfaction. If you have any suggestions or comments please email us using the link below.
Our Contact details:
Princess Pleaters, Old Post Office Cottage, Putley Green, Ledbury HR8 2QN UK
Phone: +44 (0) 1432 851040 Email: [email protected]
Making A Purchase and Minimum Age Restriction
First , you must be a minimum 18 years of age. The pleater has needles which could be considered 'sharp objects'. Please add items that you wish to buy into the shopping cart. After you have finished your selection, click on 'Checkout' and you will be asked for a few details that we need to be able to complete the order. All this is handled securely through SagePay.
We accept credit and debit card payment. If you are shopping from North America or anywhere else, place your order and your credit card company will convert the transaction to US Dollars or your own currency.
We do not charge for any item until it is ready to ship. Backordered items are not charged until they are shipped. You may send your credit card information via phone, snail mail or over the Internet.
When confirmation of order is received, this is to indicate that we have received your order. It does not indicate that a contract exists between us. We will indicate acceptance of your order, and hence a contract between us, when we send you an invoice.
We have included this term to protect us in the case that a mistake has been made in pricing, we have inadvertently under-priced goods, or we are no longer able to supply a particular product for some reason. In the case of a change of price, we will always contact you first to ensure that the price is acceptable.
Shipping And Handling:
Prices include delivery and packing.
Delivery Schedule and Back Orders
We deliver your order by courier or parcel post. We will normally dispatch your order to you within two business days. UK, Europe and USA orders should be received within seven to ten days. International orders are generally received in 10 to 14 days. If your item is not in stock, which is very unusual, we will back order for you. You will always be emailed with the option to cancel your order if you would rather not wait.
Returns and cancellations
UK customers may cancel an online order within 14 days. UK online orders may also be returned within 14 days of receipt, but the return cost of postage is the responsibility of the customer. If you are returning the goods because of a fault, we will refund your postal costs. When returning goods, please ring us first for a returns number. Do get proof of despatch. The conditions of the Consumer Contracts Regulations 2014 will be fully honoured by us for UK clients.
Tax Charges
All orders include VAT if applicable. Our VAT number is GB208 0570 89. If you are buying from outside the EU sales are VAT-free, but postal charges are higher. We have adjusted accordingly. EU companies outside of the UK may purchase ex-VAT.
Credit Card Security
When the order is placed at our website, credit card numbers are encrypted using 128 bit encryption. They are not held in clear text on any web site.
Guarantee
We guarantee your satisfaction. All of our products come with a 12 month no-quibble guarantee.
Reaching Us
If you need to reach us, please email us, [email protected]
or you can call on 01432 851040, International: +44 1432 851040
or write to us at…
Old Post Office Cottage, Putley Green, Ledbury HR8 2QN  United Kingdom
Princess Pleaters is committed to safeguarding the privacy of its visitors. This privacy policy explains what happens to any personal data that you provide, or that we collect from you, whilst you visit our site.
For the purpose of the Data Protection Act 1998, the data controller is…
Anya Morris,
Princess Pleaters,
28 East Beach,
Lytham,
Lancashire,
FY8 5EX UK
Information we collect
In running our website we may collect and process the following data about you: Information about your use of our site including details of your visits such as pages viewed and the resources that you access. Such information includes traffic data, location data and other communication data. Information provided voluntarily by you. For example, when you send a booking enquiry. Information that you provide when you email us.
Cookies
We are aware of and try to be compliant with EU PECR and GDPR legislation.
GDPR
We strive to be compliant with these requirements of GDPR 2018…
Breach notification. Under the GDPR, we must inform our users within 72 hours if any breach occurs that might compromise their data.
Right of access. Users have a right to access the information we have about them. We may charge a fee of £10.
Right to be forgotten. Users have the right to ask us to delete their accounts and all personal information we have.
Right to portability. Users will be able to request that we forward their records to other 'controllers' or services if need be.
Note. We will need to confirm the identity of the user prior to complying with above three points.
Privacy by design. This site runs through WordPress, and this has GDPR compliance built into the setup. And is continuously updated. We assure you that our systems are as secure as we know how. And we are continually monitoring, and seeking to improve, our security setup. We may be held liable for data breaches if our system isn't secure by design. In other words, we can be held responsible for failing to take precautions to protect user information.
Use of information
We use the information that we collect from you to provide services to you. In addition to this we may use the information for one or more of the following purposes: To provide information to you that you request from us relating to our services, i.e. sending you a reply when you contact us. To provide information to you relating to offers and events. But such additional information will only be provided where you have explicitly consented, say by online sign-up, to an email newsletter. We comply with UK spam laws as detailed in the Privacy and Electronic Communications Regulations 2003. Newsletters, mailing lists and their maintenance are administered using a secure third-party organisation, Mailchimp. We will never allow selected third parties to use your data.
Storing personal data
In operating our website it is sometimes necessary to transfer data that we collect from you to secure locations outside of the EU for processing and storing. This particularly applies to forms. By providing your personal data to us, you agree to this transfer, storing or processing. We do our utmost to ensure your data is treated stored securely. Sending such information is at your risk, though we believe this to be minimal.
Disclosing your information
We will not disclose your personal information to any other party except in the circumstances below: In the event that we sell all or part of our business. Where we are legally required by law to disclose your personal information. To further fraud protection and reduce the risk of fraud.
Third party links
On occasion we do include links to third parties on this website. Where we provide a link it does not mean that we endorse that site's policy towards visitor privacy. You should review their privacy policy before sending them any personal data.
Social media platforms
Communication and actions taken through external social media platforms (like say, Facebook) that this website and its owners participate in, are subject to the terms, conditions and privacy policies held by each social media platform. This website may use social sharing buttons which help share web content directly from web pages to the social media platform in question. Users are advised before using such social sharing buttons that they do so at their own discretion. And note that the social media platform may track and save your request to share a web page respectively through your social media platform account.
Access to information
In accordance with the Data Protection Act 1998 you have the right to access any information that we hold relating to you. Please note that we reserve the right to charge a small fee to cover costs incurred by us in providing you with the information.
Questions or comments?
Please contact us and we will respond as soon as possible.
Resources and more information
GDPR information www.eugdpr.org
Data Protection Act 1998 www.legislation.gov.uk/ukpga/1998/29/contents
Privacy and Electronic Communications Regulations 2003 – guide www.ico.org.uk/for_organisations/privacy_and_electronic_communications/the_guide
Google privacy policy www.google.com/policies/privacy
Mailchimp privacy policy www.mailchimp.com/legal/privacy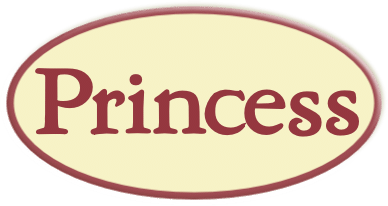 Princess Pleaters,
28 East Beach,
Lytham,
Lancashire.
FY8 5EX UK

t: +44 (0)1253 738842
[email protected]

Tell us your queries about our pleating machine. Use the form, email or phone.
Aware of EU cookie legislation, note we use cookies for social media, site analytics, etc. Nothing devious! But if you need more info, click the link above for the details.